Memorial Day at Scottsville Museum, 31 May 2021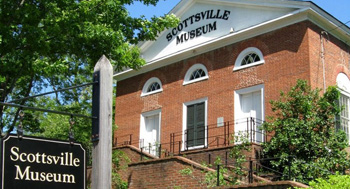 The Museum will be open on Memorial Day from 10 am - 5 pm. Admission is free; donations are welcome. See you there!

Sunday Drives, 10 May 2021 by Evelyn Edson:
Have you been getting out and about these pandemic days in the safest possible way? Bring back the Sunday drive! There are numerous possibilities in our scenic and historic area. Consider "The Constitution Route," a designation for good old Route 20. This route goes from Dillwyn to Orange, passing by "homes and birthplaces of four presidents, eleven governors, three treasure-filled museums, and more from the past," according to the Constitution Route publicity flyer.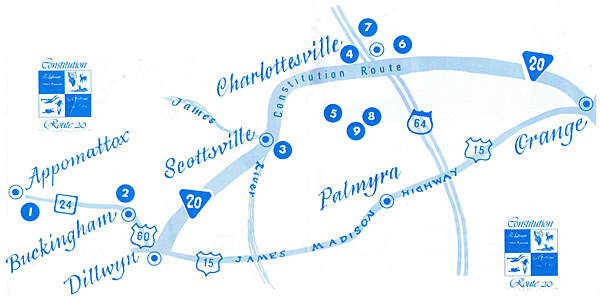 The Constitution map from the

Travel the Constitution Route. Courtesy of Constitution Highway Association, Orange, Virginia

James Madison, Father of the Constitution and Fourth President of the United States, lived at Montpelier, near Orange, anchoring one end of the route. Thomas Jefferson lived near Charlottesville, of course, though he was in Paris during the Constitutional Convention. James Monroe, also lived near Charlottesville, was not at the convention and opposed the Constitution, as the original version did not include a Bill of Rights. I was puzzled to find a fourth president, but the tour brochure offers up James Taylor's home, Bloomsbury, south of Orange. He is identified as "the progenitor (great-grandfather) of both James Madison and Zachary Taylor."

There is lots of good history here, and the Scottsville Museum gets a boost. Dillwyn makes the map as the home of Peter Francisco, Revolutionary War hero; Philip McKinney, one-time Governor of Virginia; and Carter G. Woodson, scholar of African-American history. A brief detour to Buckingham Court House will find you looking at the courthouse itself, built according to a design by Thomas Jefferson. Though burnt in 1869 and rebuilt, it has recently been restored to its original design.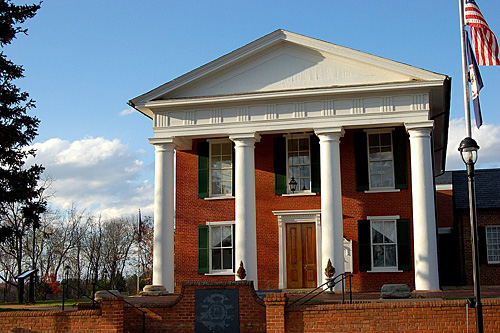 Buckingham County Courthouse, 2008;

Photographer: Taber Andrew Bain


In his relentless push for the promotion of Scottsville, the late Raymon G. Thacker was particularly proud of our town's inclusion on the Constitution Route. He presented the Museum with a very large framed copy of the map.

New Educational Activities For Kids: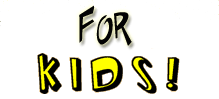 Scottsville Museum is proud to announce we have added new educational activities to our web site for children in Grades 3 and 4. These activities are based on six selected themes in Scottsville's history from 1732 to present: The Monacans; A Community Begins (1744-1762); Batteau Era; Canal Era (1830-1881); Civil War (1861-1865); and Floods. These activities were created by Rachel Gottlieb, a former Institute For Public History intern at the Museum, who earned a Masters of Teaching from the University of Virginia. Rachel's online educational materials include a teacher's guide, historical fact sheets for each theme, and activities that may include role playing, critical thinking, comparing and contrasting exercises, and matching games. Rachel geared these activities to Virginia's Standards of Learning (SOL) for Grades 3 and 4. These activities will be available online for parents and teachers seeking supplemental educational materials to teach local Virginia history, geography, government, and critical thinking. Thank you, Rachel, for sharing your superb teaching skills with students of Albemarle County history!

To explore these new educational activities for kids, please visit: More Activities.

Museum's 2022 Membership Drive:
Our Museum has become an example of what a small town museum can accomplish. In order to continue the preservation and promotion of our local history, we need your help. Please renew your membership today for the next year. Even a $25 donation will help, but $50 will help twice as much. Thank you again for your continuing, generous support. You are our strength. For additional membership information, please visit Application.
Online Donations: If you would like to donate to Scottsville Museum online, using Paypal or a credit card, please click on the 'Donate' button below: