Honoring Raymon Thacker at Spring Opening, 08 April 2018:

| | |
| --- | --- |
| | |
| Raymon attending Scottsville Primary School, 1917 | Raymon at Scottsville's completed levee, 1989 |
The Scottsville Museum opened for the 2018 season on Sunday, April 8, at 2 p.m. At that time a resolution was unveiled, honoring A. Raymon Thacker for his many contributions to Scottsville and especially to the preservation of its history. Attending the ceremony were Raymon's wife, Arbutus Thacker, and their son and daughter-in-law, Matthew and Donna Thacker (in front row of photo at right below), and many members of the Scottsville community; see photos below:
Born in Stuarts Draft in 1909, Raymon arrived in Scottsville via horse and wagon at the age of 2, when his father was hired to run the grist mill. Raymon attended primary school first at the old schoolhouse on Jackson Street and then at the small frame building on Bird Street. He loved running errands for the older men in town who gathered to talk. Raymon listened to their stories of fighting in the Confederate Army, remembering everything and becoming our official memory bank, part of the texture that holds the town together.
Raymon and his brother, Homer, established themselves in the funeral business, which they ran for 57 years. Raymon was deeply involved in every aspect of life in Scottsville, helping to start an ambulance service, and founding the Volunteer Fire Department, the local Lions' Club, and the Scottsville Museum. Raymon was a member of the Museum Board from its founding until the end of his life, and he played an active role in all of its activities.
Raymon learned about politics working with Scottsville's mayor, and in 1966, Raymon was elected mayor himself, a position he held for thirty years. Raymon was the longest serving mayor in Scottsville's history and the longest serving mayor in the history of the Virginia Commonwealth. Raymon's most important accomplishments as Scottsville's mayor include the boundary adjustment with Albemarle County to increase the size of the town; and the construction of the levee, which protects the old town from flooding by Mink Creek and the James River. The A.R. Thacker Levee opened in 1989.
To see additional photos of the Thacker tribute at Scottsville Museum, visit
2018 Spring Opening.
Packet Boat Ribbon-Cutting Ceremony at Canal Basin Square, 08 April 2018:

L to R: Jennifer "Pele" Prescott, Elizabeth Knotts, Tim Small, John Bowers, and Frank Sherwood.


Following the Thacker ceremony at Scottsville Museum, attendees gathered across the street at Canal Basin Square (CBS) to celebrate the completion of a James River Canal packet boat. Mayor Nancy Gill noted that Raymon Thacker's influence can be found in both the Museum and the CBS park, which includes installations about the historic flooding in the '60s and '70s and the levee. Additionally, the Museum and the packet boat project depend heavily on volunteers support.

Construction on the packet boat at CBS began on June 2, 2006, using Captain Dick Woolling's Packet Boat as its model. The volunteer team was led by Tim Small and included John Bowers, Barry Grove, Jesse Grove, Vanya Grove, Bill Hyson, Bill Schneider, Barry Long, Michael Tocci, Steve Phipps, and Bill Cooper. In 2017, Doug Hurr won the Town's contract to complete the construction of this canal boat which occurred earlier this year.

To see more photos of the Canal Boat celebration at CBS, visit: Ribbon-cutting Ceremony for CBS Packet Boat.

MARK YOUR CALENDAR - Tribute to Raymon Thacker, 08 April 2018: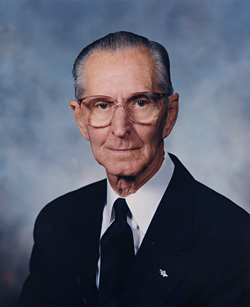 The Scottsville Museum will open for the 2018 season on Sunday, April 8, at 2 p.m. At that time a resolution will be unveiled, honoring Raymon Thacker for his many contributions to the town and especially to the preservation of its history. Mr. Thacker was a member of the Museum Board from its founding until the end of his life, and he played an active role in all of its activities. All are welcome. Refreshments will be served.
The ceremony at the Museum will be followed by the ribbon-cutting for the newly reconstructed canal packet boat at Canal Basin Square. This event will be followed by live music.
The Museum will be open weekends from April through October, Saturdays from 10 to 5 and Sundays from 1 to 5. Admission is free.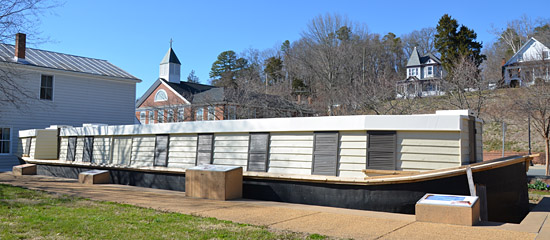 New packetboat at Canal Basin Square in Scottsville, March 2018
Highlights, March 2018

Docent Reception, 19 March 2018:


Docents (L to R): Cindy Graff, Callie Bowers, and Doris Holt, 2018 Docents at Scottsville Museum;

Leanne Grove, Docent Coordinator for Scottsville Museum, hosted an appreciation reception for Museum docents at her Scottsville home on Sunday, March 19. A wonderful afternoon of friendship and museum discussion ensued. Leanne reviewed opening and closing procedures for the Museum and the training sessions she's planning for new docents to include a session for any docents who would like some refresher training. Our President Evelyn Edson discussed the Museum's opening for the 2018 season on Sunday, 8 April at 2 pm. She also briefed us on the commemorative resolution, which will be on display at the Museum and honors former Mayor Raymon Thacker's many contributions to the town of Scottsville . We are pumped up for the 2018 season -- thank you, Leanne and Evelyn!

Leanne Grove and Evelyn Edson (L to R)

Each year over forty volunteers volunteer their time each month to serve as docents at the Museum. Our docents' donation of time allows the Museum to continue our free admission policy for the public from April through October each year. If you would like to become a Museum docent, please call Leanne at (434-286-4840) or contact us via e-mail at: smuseum@avenue.org.

To see additional photos from the Docent Reception, visit 2018 Docent Reception.





Highlights, February 2018

High Waters on the James at Scottsville, 12 February 2018:


Run-off from a 3-inch rainfall over the past weekend flooded Scottsville's recreation area by the

James River bridge.

During the weekend of 10-11 February, Scottsville received much needed rain after a very dry weather period that stretched through December-January. In total, this weekend's rainfall measured about 3 inches. Monday afternoon, 12 February, I drove down Valley Street, and as I approached East Main Street, I noticed pedestrians walking up the sidewalks over the bridge. This is not unusual in the spring and summer, when the sun is shining and the view along the James River is spectacular! But on Monday, the sky was overcast, and the temperature was in the 40's. Hmm-m-m-m-m, I thought to myself -- wonder if the river water is high from rain runoff?

Catering to my curiosity, I drove east on Main Street and turned on Ferry Street to check out the river from the boat landing at the end of that street. As I approached the open gate through the levee, I spotted more people standing ahead of me taking photos of the river. To my right was the above scene of a totally flooded picnic area by the river --- not a table or walking path or grass could be seen due to the flood water. The Town's official measuring post for such flood water showed the water was up to the 16 ft. level -- wow! This experience made me really appreciate how Scottsville has been impacted throughout our history by flood waters on the James. True, Monday's runoff hadn't reached the level that would reach downtown Scottsville, but if it had, we fortunately now have a levee with floodgates to permit human traffic to and from the river during normal water levels. And at times of high water levels on the James, the levee gates are closed to prevent flooding in Scottsville.

Monday's high waters along the James made me once again greatly appreciate the tireless work of Mayor Raymon Thacker and the Town Council to obtain federal funding to build a dam on Mink Creek and a flood levee which has held back flood waters on the James since 1985. Thanks so very much, Raymon and our Town Council!

As an addendum: On Wednesday, 14 February 2018, the current flood waters, as depicted in the above photo, had subsided by several feet. The picnic grounds there by the river are slowly reappearing as the flood waters subside. Yay!!

Additional Research on Local WWII Veterans:


Over the past two months, Scottsville Museum completed additional research on World War II veterans from the Scottsville area. Our current WWII Veterans web pages have been updated with this additional research information, and 26 more veterans have been added to our web site. We have been impressed with the number of local families, who sent multiple sons and daughters to the U.S. military to support the war effort, namely, the Dorriers (5), Babers (5), Bolings (4), Eastons (5), Johnson (5), McGuire (4), Moon (4), Townsend (5), Trice (6), and Wakefields (4).

Among the 186 WWII Veterans from the Scottsville area researched to date are 14 soldiers, who were killed in action, and include the three soldiers above, Walter Watson Murray, Gilbert Leslie Johnson, and Benjamin Douglas Anderson. Three more local soldiers died in WWII from non-battle causes (George G. Anderson, James A. Brown, and Rockwell Swingler), and two of our soldiers, Thomas J. Bugg and Herbert Morris Baber, were captured in Germany and imprisoned in POW camps in Silesia (now Poland). One soldier from Esmont, Frank Dabney Peregoy, died on June 14, 1944, during the Normandy invasion. Frank was awarded the Medal of Honor for his 'extraordinary gallantry and agressiveness' during intense hedgerow battles that ensued as his 117th Div. attacked the German defenses at Grandcampe-Maisy, France.

The efforts and sacrifices of our WWII soldiers helped our country win the war, and they will never be forgotten. To learn more about these WWII veterans from the Scottsville area, visit WWII Veterans.

If any of our readers have additional information about Scottsville area veterans of WWII, we would love to learn more. Please contact us at smuseum@avenue.org and tell us more. Many thanks in advance!





Highlights, January 2018

Jacob Luther Moon and James Nelson Moon, Mosby's Rangers:


Shown at left is Jacob Luther Moon,who was born in June 1843 at Stony Point, Albemarle County, Virginia, and was the son of John Digges Moon, Sr., and Mary E. (Barclay)Moon. In early 1862, Jacob left the Virginia Military Institute to enlist as a Private in Company D, 43rd Battalion Virginia Cavalry under the command of Colonel J.S. Mosby. In 1863, Jacob's brother, James Nelson Moon (b. Dec. 1836), also joined Mosby's Rangers (Company D), and served alongside his brother. Together the Moon brothers were known as the "Daredevil Moons" because of their courage and strong sense of duty to the Confederacy.

After the Civil War, Jacob Moon returned to Scottsville and purchased the Stony Point property in Albemarle County. To learn more about Jacob in the Civil War, visit Jacob Luther Moon, Mosby's Rangers.

James Moon also returned to the Scottsville area and lived at Shirland. To learn more about James in the Civil War, visit James Nelson Moon, Mosby's Rangers.

Scottsville Museum wishes to thank Cenie Re (Moon) Sturm of Scottsville who provided us with historical photos related to the histories of these two Moon brothers. Ms. Sturm is an avid Moon family researcher and a dedicated volunteer at Scottsville Museum.





Highlights, December 2017

Christmas in Scottsville, 2017:
As the 2017 holiday season unfolds, Scottsville Museum wishes to thank all of our volunteers for your support this year. Your generosity and continued support makes it possible for the Museum to maintain our buildings, build new historical exhibits, and develop and implement educational projects for local area students. We are most thankful to have you all on the Museum team. And may you be blessed by the warmth of family and friends at this beautiful time of year. Happy holidays to you, and we hope to see you at Scottsville Museum when we reopen in April 2018!

The 2017 Christmas season in Scottsville is filled with fun events:

December 9-10: Scottsville Festival of Lights
Scottsville Shopping Center, 2-7 pm
December 16: Scottsville Festival of Lights
Scottsville Shopping Center, 3-7 pm
December 16: Tea With Santa
at Festival of Lights, 1:30 pm
Click here to learn more or make reservations.
December 17: Scottsville Festival of Lights
Scottsville Shopping Center, 3:30-7 pm
December 17: Tea With Santa
at Festival of Lights, 2 pm
Click here to learn more or make reservations.


Museum's 2018 Membership Drive:
Our Museum has become an example of what a small town museum can accomplish. In order to continue the preservation and promotion of our local history, we need your help. Please renew your membership today for 2018. Even a $25 donation will help, but $50 will help twice as much. Thank you again for your continuing, generous support. You are our strength. For additional membership information, please visit Application.

Online Donations: If you would like to donate to Scottsville Museum online, using Paypal or a credit card, please click on the 'Donate' button below:




Work Progresses on Packet Boat Being Built at Canal Basin Square:

Latest Photo of Canal Boat Being Built at Canal Basin Square, 13 November 2017

In June 2006, a team of local volunteers began construction on a canal boat in Scottsville's Canal Basin Square. This canal boat is modeled after the design used on Captain Dick Woolling's packet boat which was active during the days of the James River and Kanawha Canal; see sketch below. The construction team was led by Tim Small and included volunteers, John Bowers, Jesse Grove, Barry Grove, Vanya Grove, Bill Schneider, Bill Hyson, and Bill Cooper. After a pause in progress, a new phase began this fall to finish the boat with contractor, Doug Hurr, who has built several boats in the past. Hurr's contract for the final construction phase was awarded and funded by the Town of Scottsville. The photo above shows the progress Doug has made on the exterior of the boat's cargo and passenger area. It's looking great, Doug and Team Scottsville!

To learn more about this boat project in Scottsville, visit Canal Basin Square.





Highlights, November 2017

Frank Dabney Peregoy, WWII Medal of Honor Winner:


Frank Dabney Peregoy was born on April 10, 1916, in Esmont, Virginia, and was the son of James Eligh and Susie (Allen) Peregoy. Frank grew up with 10 siblings in Esmont, and both of his parents passed away in the early 1930's while he was only a teenager. On 3 February 1941, Frank enlisted in the National Guard in Charlottesville, Virginia, as a Private First Class. When the U.S entered World War II, Frank's National guard unit was activated as part of the U.S. Army's 29th Division and began training for participation in the war. While patrolling a beach in North Carolina, Frank successfully rescued a drowning comrade in total disregard of danger to himself. In recognition of his heroic action, Frank was awarded the Soldier's Medal. Frank went on with the 29th Division to train in Scotland and England. On June 6, 1944, Frank landed with the 116th U.S. Infantry as part of the D-Day invasion of Normandy where his heroic actions, under heavy enemy fire, opened the way for leading elements of his battalion to advance and secure its objective.

To learn more about Frank's heroic actions in World War II, visit Frank Dabney Peregoy, T/Sgt., U.S. Army .

The Walter C. Hamner and Susan Henry (Spencer) Hamner Family of Schuyler
Edna Anderson of Scottsville recently donated this 1915 photograph of her ancestors, the Walter C. and Susan (Spencer) Hamner Family of Schuyler, to Scottsville Museum. Walter worked at the Alberene Soapstone Company. Walter and Susan were the grandparents of the author, Earl Hamner, Jr. One of Earl's books, The Homecoming, became the basis for the long-running television series, The Waltons.

To learn more about this Hamner family, visit The Walter C. Hamner and Susan Henry (Spencer) Hamner Family.

Thank you, Mrs. Anderson, for all of your support to Scottsville Museum!





Highlights, October 2017

Twilight Tours Through Scottsville History, 21-22 October 2017


2017 Twilight Tours visitors begin lining up at the Museum for the first tour on Saturday night with Guide Barry Grove.

Scottsville Museum hosted its 5th annual "Twilight Tours Through Scottsville History" on 21-22 October 2017. The project, led by Lisa Bittner and Terri Long and staged by local actors, was an immense success, drawing 379 visitors and raising more than $1,700 for the Museum during this two-night event. This year's tour featured eight characters ranging from 1826 to the 1970s and included three galloping horses on the Scottsville dike, an impassioned African-American educator from Esmont, the local family whose story inspired the TV program, "The Waltons", and a husband who purchased more dog food than you can imagine!

To see additional photos of Twilight Tours reenactors and guides, visit Twilight Tours 2017.

Twilight Tours Through Scottsville History, October 2017
Scottsville Museum announces the fifth annual "Twilight Tours through Scottsville History," happening on Saturday and Sunday, 21-22 October 2017. Come and take a lamplight stroll through historic Scottsville with your tour guide and encounter town residents from bygone eras. Hear their tales and recollections, see notable places and people brought to life from the pages of history. Meet Isaac A. Coles, local planter, gallant colonel, friend of presidents, and prototype of the Washington insider. Feel what Scottsville was like during the 1930s as you witness a local family, inspired by local author, Earl Hamner, Jr., as they deal with the Great Depression. Wonder what it was like when the Scottsville High School was bustling with teenyboppers? Listen in as two students from the Class of 1956 share gossip and news from the school. These and several other figures from the past complete the cast and cover events spanning from the 1800s until the 1980s.

These hour-long outdoor, walking tours are not handicap-accessible and depart every 20 minutes from the Scottsville Museum on Saturday and Sunday, 21-22 October. Please dress appropriately for an outdoor, evening walking tours.

New this year to our Twilight Tours is an indoor performance (handicap accessible) at Scottsville's Victory Hall located at 401 Valley Street. This indoor performance is scheduled for 2-3PM on Sunday, 22 October 2017.

Ticket prices for both outdoor and indoor performances are $5.00 and proceeds go to the Scottsville Museum, a non-profit organization dedicated to the preservation of Scottsville's history. Space is limited. Reserve your spot by ordering tickets online at

smuseum.avenue.org or by calling the Museum at 434-286-2247.

Please note, no refunds will be given. Event occurs rain or shine. If you have questions, please e-mail Twilight Tour co-chairman, Lisa Bittner, at smuseum@avenue.org or leave a voice message for Lisa Bittner at 434-286-2247.

Museum Completes Update of Six Local Cemetery Listings, 01 October 2017:
Scottsville Museum completed the photography and web development needed to update our webpage listings for six additional local cemeteries: Antioch Baptist Church Cemetery (located 13 miles northeast of Scottsville on Antioch Road); Centenary United Methodist Church Cemetery (located 7 miles south of Scottsville on VA-20; Fox Memorial Baptist Church Cemetery (located 2.8 miles east of Scottsville on SR VA-6); St. George Catholic Church Cemetery (located 3.2 miles northwest of Scottsville on VA 20); St. Stephens Episcopal Church Cemetery (located in Esmont, VA); and Scottsville Baptist Church Cemetery (located at 690 Harrison St., Scottsville). These updates provide gravestone photographs and details on individuals commemorated in these cemeteries since 2007, which will prove useful to the research of Scottsville area historians and genealogists. To access these updated cemetery listings, please visit the following locations on the Museum's website:





Highlights, September 2017

UVA School of Architecture Meets with Scottsville Town Representatives, 01 September 2017:


On Friday evening, 01 September 2017, Dr. Andrew Johnston, Director of the University of Virginia's School of Architecture's Historic Preservation Program, brought 16 of his Architecture graduate students to a reception at Scottsville Museum. At the reception, Johnston and his students met with members of Scottsville's Town Council, Scottsville Chamber of Commerce, and Scottsville Museum. During Fall 2017, Johnston and these students will be using the Town of Scottsville as their classroom. Their goal is to imagine proposals for heritage-grounded community revitalization projects, ranging from Canal Basin Square repairs to expanding uptown, downtown, and James River accessibility, green spaces, public art, and tourism. During the reception, wonderful discussions ensued, and all are looking forward to working together on this class project to benefit Scottsville.

To see additional photos of the UVA students and Scottsville attendees at the reception, visit UVA Architecture Class Visits Scottsville.





Highlights, August 2017

Salute to Meta Hill Erb, Museum Volunteer and Artifact Donor, 30 August 2017:
On Thursday, 28 August 2017, Meta 'Mimi' (Hill) Erb passed away peacefully in Rocky Mount, Virginia, at the age of 94. Mimi was the daughter of Henry Harris Hill and Olivia Tutwiler and a direct descendant of the Scottsville Harris, Hill, Patteson, and Tutwiler families. Mimi was the mother of five children and a teacher in Montgomery County, Virginia. Mimi loved studying history and was a local historian in Roanoke and Blacksburg, writing many articles about life during and after the Civil War.

In 2001, Mimi invited Scottsville Museum to photograph her rich collection of letters, photos, and other historical documents from the Scottsville Harris, Hill, and Patteson families. Mimi also let the Museum photograph copies of David Patteson's letters to his wife, Mollie Harris Patteson, as she awaited his return to Scottsville during Union General Grant's siege on Petersburg in 1864-1865. David was wounded and went missing in late March 1865, and Mollie went looking for him, a search which must have required unusual courage in those chaotic times. Mollie returned to Scottsville in May 1865 after her unsuccessful search for her husband. At the end of May 1865, Mollie and family received a letter from Petersburg relaying news of David's death on 7 April 2017. Thanks to Mimi's thoughtfulness and love of history, copies of David Patteson's Civil War letters to Mollie Harris Patteson are on exhibit at Scottsville Museum.

Mimi was an engaging teacher of history and a most positive contributor to Scottsville Museum's mission. We are proud to have worked with Mimi and learned from her --- she will be greatly missed. Thank you, Mimi, for all of your support to Scottsville Museum. Our thoughts are with Mimi's family at this difficult time.

David Wiley Anderson, Virginia Architect (1864-1940), August 2017:
David Wiley Anderson was an architect, inventor, and designer/constructor of buildings from Brooklyn to Georgia, who grew up in the Scottsville area and raised his family at Albevanna Springs. D. Wiley, as he was known in his later years, designed several buildings in Scottsville including Victory Hall, The Terrace, and Cliff View. In 1927 when Ellison Bruce bought the Carleton House, a hotel at the corner of Valley and West Main Street, he had D. Wiley redesign it to convert the building into an expanded Bruce's Drug Store.

To learn more about D. Wiley Anderson's contributions to Scottsville and Virginia architecture, please visit:

David Wiley Anderson



Museum Completes Update of Three Local Cemetery Listings, 30 August 2017:
Scottsville Museum completed the photography and web development needed to update our webpage listings for three additional local cemeteries: Mt. Pleasant Baptist Church Cemetery in nearby Keene, Virginia; New Green Mountain Baptist Church Cemetery, Esmont, Virginia; and New Hope Baptist Church Cemetery, Esmont, Virginia. These listing updates included the photographs and details of 104 gravestones added to these cemeteries since our previous listings from 2007. To access these cemetery listings, please visit the following locations on the Museum's website:





Highlights, July 2017

Scottsville Museum Completes Update of Three Local Cemetery Listings on Our Web Site,
17 July 2017:
The Museum team just completed the photography and web development necessary to update three local cemetery listings on Scottsville Museum's web site. Initial listings of Christ Church Episcopal Church Cemetery (Glendower), Scottsville Cemetery, and Union Baptist Church Cemetery were completed in the Summer of 2006. Since 2006, only Scottsville Cemetery has had its web site listing updated, the last time being in 2016. Since 2016, a volunteer team completed the Museum's web site listing of these three cemeteries, and we thank the following volunteers for their dedication to this project: Connie Geary, Val Schleicher, Cenie Re Sturm, and Barbara Taylor.

To access these cemetery listings, please visit the following locations on the Museum's web site:

The Museum notes that our listing of the Scottsville Cemetery may be missing a number of gravestones given the cemetery's large size and that a number of the older gravestones are no longer photographable. However, if our readers should note any missing information on burials in this cemetery, please let us know the name and birth/death information for the missing gravestones, and we'll update our listing. Many thanks in advance for your help!

Local Film Maker Screens "Albemarle's Black Classrooms" at Victory Hall, 09 July 2017:


Lorenzo Dickerson discusses his new movie, "Albemarle's Black Classrooms."

On Sunday, 09 July, film maker Lorenzo Dickerson screened his latest film project in Scottsville's Victory Hall. "Albemarle's Black Classrooms" tells the story of historically black school buildings, Virginia's 'Massive Resistance' to desegregation, the 1963 integration of Albemarle County Schools, and the educational experience for African Americans in Albemarle County over the past 100 years.

Of the long-standing African-American history of Albemarle County Public Schools, Maupintown Media founder Lorenzo Dickerson stated, "It's important that we both preserve this great history, and use what we learn from it to inform our decision-making and bring greater awareness to future generations. The elders in this community have experienced so much, and they have a wealth of knowledge to share, that should be cherished and valued."

The program was sponsored by Scottsville Museum.

Showing of Documentary Film, "Albemarle's Black Classrooms", 09 July 2017:
On Sunday, July th at 4 pm, join Scottsville Museum and Charlottesville film maker, Lorenzo Dickerson, for a screening of his newest documentary film, "Albemarle's Black Classrooms, at Victory Theater in Scottsville. The film presents the story of historical African-American grade schools in Albemarle County, along with Virginia's "Massive Resistance" to school desegregation and the experience of African-American educators and students over the past 100 years. After the film's screening, Lorenzo will host a question and answer session with the audience.




MARK YOUR CALENDAR - Independence Day in Scottsville, 04 July 2017:


Fourth of July Parade in Scottsville

The Fourth of July is a day for family fun, and Scottsville is once again the place to be. This holiday falls on Tuesday this year, and by 8 am, festive crowds will begin forming on the Museum's front lawn to be ready for the parade that starts down Valley and Main Streets at 9 am Please join us to watch the Scottsville Volunteer Fire Department's parade which will proceed from James River Road (east) down Valley Street (Route 20) to East Main Street (Route 6).

Enjoy events all weekend including a tractor show, car show, gospel festival, antique crafts, and an artist and artisan show.

At 6 pm, enjoy a free concert at Dorrier Park. Pack a picnic and a blanket for this live concert featuring great local artists, Silver Creek Band and Eli Cook. Following the concert at dusk (usually about 9:00 pm) in Dorrier Park is Scottsville's annual fireworks display over the river.

The Museum will be open from 10 am until 5 pm on 4 July. Do plan to come to Scottsville and join this annual and very fun celebration of our country's independence!





Highlights, June 2017

Batteau Arriving in Scottsville

MARK YOUR CALENDAR - Batteau Night in Scottsville, 21 June 2017:
The 32 nd Annual James River Batteau Festival begins on Saturday, June 17, and runs through Saturday, June 24. This festival features authentic replicas of the sleek, shallow-draft merchant boats which were used during the late 1700's to transport tobacco, grain, and other goods on the James River from areas of central Virginia. Each year a small fleet of batteau travel 120 miles from Lynchburg to Richmond, stopping mid-way in Scottsville for music, fun, and festivities. Batteau will begin arriving in Scottsville in mid-afternoon on Wednesday, 21 June, and tie up at Scottsville's Ferry Street public boat landing. Visitors can also stroll along the levee by the James River in Scottsville while waiting for the batteau to arrive.

Do join us in Scottsville on Wednesday to see these wonderful boats and their enthusiastic crews in full costume. Scottsville Museum will be open on Batteau Day from 1-8 pm For additional info on Batteau Festival activities from Lynchburg to Richmond during the week of 15-22 June, please visit the Virginia Canals and Navigations Society's web site at

Batteau Festival.

Glory Days: Scottsville High School Graduates Commemorate Their Alma Mater on 50 th Anniversary of its closing, 11 June 2017:
Fifty years ago, Scottsville High School (SHS) graduated its last class of seniors. On Saturday, 10 June 2017, approximately 300 alumni and their guests held a celebration of their alma mater in the former school's gym, which now serves the Boys and Girls Club of James River in Scottsville.

To read the full article on this SHS commemoration by Allison Wrabel and see photos of many former students in the June 11, 2017 edition of The Daily Progress, visit Glory Days.

Celebrate Scottsville High School, 10 June 2017
The celebration of Scottsville High School, 1871-1967 will occur on June 10, 2017, at 2 p.m. in the old Scottsville High School Gym A. Over 200 alumni and 89 guests are signed up to attend this event to celebrate the proud history of the first accredited high school by the University of Virginia and the State Department of Education (1913). Everyone is invited. The event is proudly sponsored by the Town of Scottsville and the Scottsville High School Alumni. For more information please contact: Tommy Stargell, 434-286-3853, tastargell@gmail.com or Cenie Re Moon Sturm, 434-286-3391, cms7617@yahoo.com .

Shown at right is a photo of the class officers of the 1967 Senior Class at Scottsville High School. Following are the names and positions held by each of these officers:
Front row: President Larry Shifflett.
Second Row (L to R): Vice President Tommy Stargell, Historian Mary Curtis Conrad,
and Treasurer Jane Dawson.
Back Row (L to R): Secretary Jim Baber, and Reporter Martha Alice Golladay.

Albemarle County School Board Votes to Close Yancey Elementary School on 09 June 2017:
Last week the Albemarle County School Board decided to close Benjamin F. Yancey Elementary School in Esmont at the end of this school year. The Board's rationale was that the school was too small and uneconomical to operate. The school, built in 1960, was named for Benjamin F. Yancey, an educator who came to Southern Albemarle in the late 1890s to serve as a teacher for Negro children. He founded Esmont Colored School, the precursor of Yancey, which is built over the original Esmont School site. Yancey School has served as a meeting place for the local community, and a number of residents testified at the School Board meeting to its importance to the community. In recent years community efforts have been poured into Yancey, including Club Yancey, an innovative after-school enrichment program, and Veggie Village, which includes a greenhouse and raised beds for growing plants. The opposition to closing Yancey was led by school board member, Graham Paige, who is also a member of the Scottsville Museum Board of Trustees.

When Yancey was founded in 1960, Virginia schools were still segregated. The school was integrated in 1966.

In the fall of 2017, Yancey's former students will be bussed to Red Hill and Scottsville Schools. The community will now have to decide how the building can be used.





Highlights, May 2017

Salute to Museum Volunteer, Dr. Arthur Lee Lane, Jr., 16 May 2017
Dr. Arthur Lee Lane, Jr., of Scottsville, passed away on Tuesday, May 16, 2017, in Charlottesville. Arthur was born in the Esmont community of Albemarle County on June 12, 1929, a son of the late Arthur L. Lane, Sr., and Carrie Butler Lane. Arthur was a graduate of Scottsville High School Class of 1946; and he graduated from Virginia Polytechnic Institute and State University. He was a certified land surveyor and served honorably in the U.S. Army following World War II. Arthur earned a Master's Degree and Doctorate in Public Administration from Nova University in Fort Lauderdale, FL, and began his public service career in Waynesboro as Assistant City manager. He then served as City Manager of Dublin, Georgia, before returning to Virginia as City Manager of Hopewell for 10 years and then City Manager of Radford. Arthur was appointed by and served during the term of Governor John Dalton as Commissioner of the Virginia Employment Commission. He served as County Administrator of Buckingham County in the mid 1980's and also worked with six counties in Southside, Virginia before retiring in 1992. Upon his retirement, he served as Magistrate in the 10th Judicial District of Virginia.

Arthur is survived by his wife of 60 years, Marie Combs Lane; a son, Richard Scott Lane and his wife, Ann Owen Lane, and their daughter and son-in-law, Jennifer Lane and Brian Gray McGee, all of Powhatan; a daughter, Donna Marie Lane Smith of New Mexico and her son, Brandon Thomas Smith; one niece, two nephews, numerous cousins, other extended family members, and friends. Funeral services were held at Mt. Zion United Methodist Church in Esmont on Saturday, May 20, 2017 with internment following in the church cemetery.

In the mid 1990's Arthur and Marie Lane became active contributors to Scottsville Museum's mission by taking on regular docent assignments and also filling in for docents, who were unable to take their regular assignment due to illness or conflicts in their schedules. Arthur and his beloved wife always greeted visitors to the Museum with warm, welcoming smiles and listened carefully to their local history questions and worked diligently to get them correct answers. We are proud and most thankful to have worked with and learned from the Lane docent team --- Arthur will be greatly missed. Our thoughts are with his wife, Marie, and family at this difficult time.

Scottsville's Post Office and Postmasters
U.S. Postmaster Samuel R. Gault and his assistant, Ashby Mayo, stand in front of the Scottsville Post Office which was located in the Masonic Building on Main Street as shown in this 1920 photo at left. The Masonic Building was built in 1914 and hosted Scottsville's post office on the bottom floor until 1964 when the post office moved to its next location on West Main Street. Sam Gault served as Scottsville's postmaster from 1893 to 1939; he was succeeded by Ashby Mayo, who retired as postmaster in 1958.

To learn more about Samuel Gault, Ashby Mayo, and other Scottsville postmasters from 1814-2015 and the various town buildings that housed the Post office in Scottsville during this time frame, visit Scottsville's Post Office and Postmasters.

The Scottsville Sun Online!


Scottsville Museum is pleased to announce that 40 editions of the 1952 Scottsville Sun newspaper are now online on our website! During this past summer, Scottsville resident, Robert K. Spencer, shared his collection of these newspapers for scanning and research use by the Museum. Nicole Penn, our 2015 intern from the University of Virginia's Institute for Public History (IPH), scanned Mr. Spencer's newspapers for the Museum and created finding aids for each newspaper dating from 1952-1960s. Museum staff just completed processing the 1952 newspapers for online use and will continue processing the rest of the newspapers for upload to our website over the next few months.

The Scottsville Sun was organized in October 1951, thanks to the efforts of Scottsville's Lions Club, and was published by the Amherst Publishing Company. The newspaper's first editor was J. Bernard McDearman, and its first managing editor was Elizabeth Wimer. As a newspaper dedicated to serving the Scottsville community living in Albemarle, Fluvanna, and Buckingham counties, the Scottsville Sun covered local news and events in addition to publishing columns on subjects ranging from politics, to farming techniques, to housekeeping advice. This newspaper maintained a circulation of roughly 500 to 1000 readers, and was active from 1951 into the 1960's.

Kudos to Nicole for her excellent internship product, and special thanks to UVA's Music Library which allowed Nicole to use their large format scanner to complete our project! To learn more about this project and view scanned images of these newspapers, please visit: The Scottsville Sun.

Business Ledgers of Scottsville Area, 1817 - 1926:
Shown at right is the Fleming Turner Daybook, dated 1822-1827, that details the products and daily costs of Mr. Turner's farm in New Canton, Buckingham County, VA. This ledger is one of approximately 45 historic ledgers of local farms and businesses for the time period 1817 - 1926 which are preserved in the collections of Scottsville Museum. Thanks to the dedicated efforts of Sydney Morgan and Julia Spong, Institute for Public History interns at the Museum in 2012-2013, these ledgers were photographed and collection finding aids developed for 20 of them. Each ledger includes an inventory of the ledger contents, a detailed name index of business and patron names, and the research results on the farm and/or business owner who recorded transactions in that ledger. These finding aids have been added to our Museum website, and to learn more, please visit, Ledgers.

New Educational Activities For Kids:
Scottsville Museum is proud to announce we have added new educational activities to our web site for children in Grades 3 and 4. These activities are based on six selected themes in Scottsville's history from 1732 to present: The Monacans; A Community Begins (1744-1762); Batteau Era; Canal Era (1830-1881); Civil War (1861-1865); and Floods. These activities were created by Rachel Gottlieb, a former Institute For Public History intern at the Museum, who earned a Masters of Teaching from the University of Virginia. Rachel's online educational materials include a teacher's guide, historical fact sheets for each theme, and activities that may include role playing, critical thinking, comparing and contrasting exercises, and matching games. Rachel geared these activities to Virginia's Standards of Learning (SOL) for Grades 3 and 4. These activities will be available online for parents and teachers seeking supplemental educational materials to teach local Virginia history, geography, government, and critical thinking. Thank you, Rachel, for sharing your superb teaching skills with students of Albemarle County history!

To explore these new educational activities for kids, please visit

More Activities.

Events Calendar

To view calendar events for the 2018 season, visit

Calendar.