08 April 2018

Photos Courtesy of Connie Geary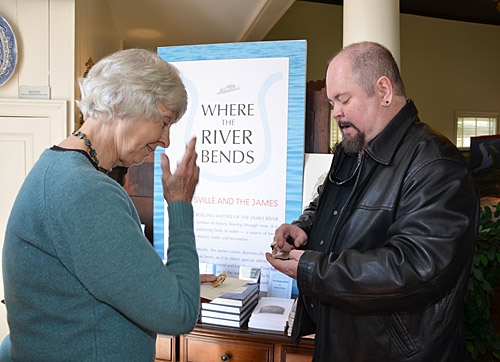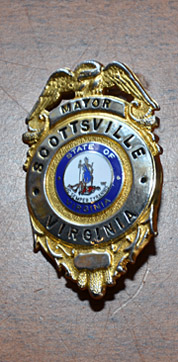 Matthew Thacker shows President Evelyn Edson the badge which his father, Raymon Thacker, was issued when he was elected to be Mayor of Scottsville. Shown at right is a closeup of that badge which Mayor Raymon Thacker carried for the thirty years he was Scottsville's Mayor.
Above is the colonial tricorn hat worn by Raymon Thacker in Scottsville's 4th of July
play as shown in the framed photo on which it rests.
Loaned by the Thacker Family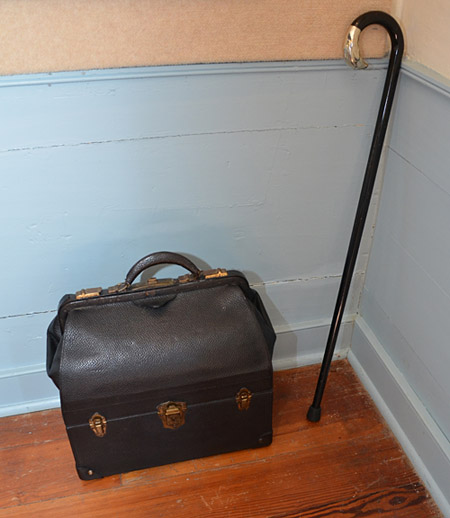 Shown above is the undertaker bag that Raymon Thacker used in his funeral home business. At
its right is Raymon's favorite cane with a silver cap on its handle.
Loaned by the Thacker Family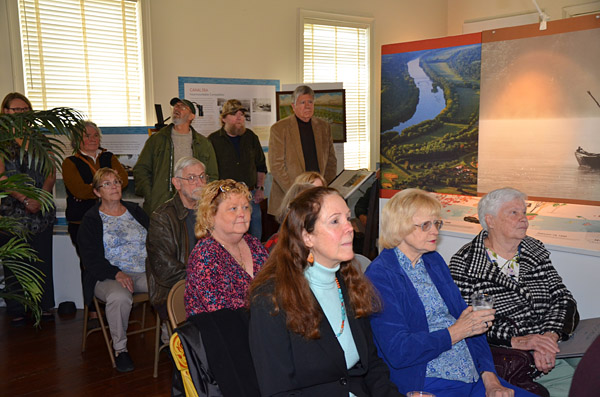 Our opening day visitors listened intently as the resolution honoring Raymon Thacker
was read by President Edson.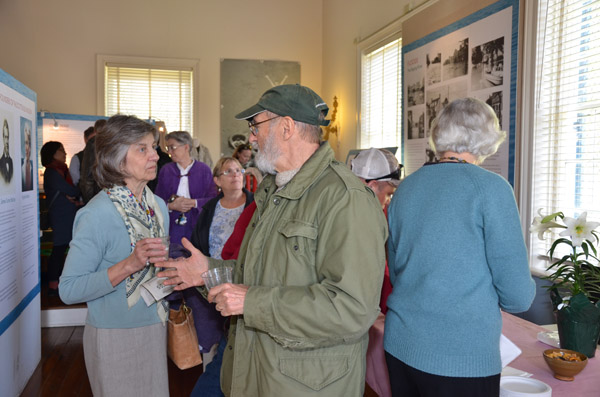 After the program concluded, our visitors enjoyed reminiscing about Raymon Thacker as they sampled the lovely refreshments and toured the Museum's current exhibit, "Where the River
Bends, Scottsville on the James."